Sequence Handling and Conversion
DNAMAN sequences are plain text files formatted with keywords. The program accepts other common sequence formats such as GenBank, GCG, CUSTAL, FASTA, PIR and GDE. DNAMAN utilizes sequence channels to keep active sequences in memory for fast computing. Databases are also available to help organizing sequences for specific research projects. All three sequence input interfaces are accessible on DNAMAN Desktop.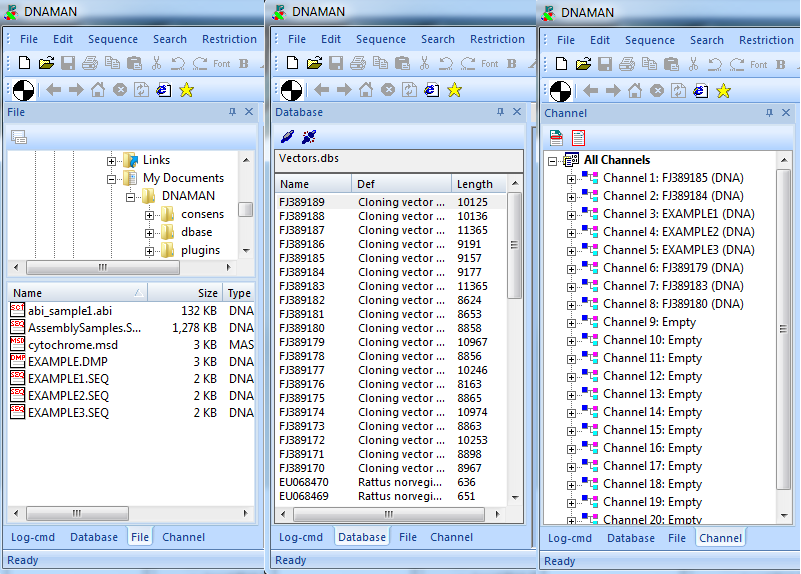 DNAMAN reports sequence composition and molecular weight using simple pull-down menu command. It may convert a sequence to its reverse, complementary, reverse complementary, double strand, and RNA sequences.